Concours d'Elegance 16th of June 2019
You are welcomed to celebrate                                          
the 23rd Concours- Event 
at Harjattula Manor, on the island of Kakskerta, in Turku of Finland – a mid-summer day together with good music, friends, food and wine and "beauties of the eye"…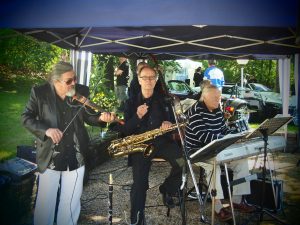 Don't forget to participate in the driving event, on Saturday, 15th of June 2019, along the ancient 'King's Way' from Helsinki to Turku!                                             And the DINNER on Saturday evening at restaurant SUOMALAINEN POHJA!
One of the premier "lifestyle" venues for corporate events in Finland
Our annual event at the HARJATTULA manor and golf-club caters for a very distinctive selection of people; with the most notable importers and dealers of premium cars showcasing their newest products to the press, distributors and selected clientele, surrounded by beautiful classics, good food, live-jazz, a bit of fashion and other "good things in life", we can undoubtedly claim this event to be the finest occasion in Finland to present your special products for special people… in style!
Themes of the year:
'BMW 90 years'
'Bentley 100 years'
'Morgan 110  years'
'Aston Martin V8' 50th ANNIVERSARY
'Ferrari 348' 30th ANNIVERSARY
All owners of above-mentioned sportscar models and versions are invited to display their cars and to participate in their individual categories as well as the overall concours awards!
"Harrasteautoilijat viettivät kesäjuhlaa Turussa" – 19.6.2011